The pillars at the Vijaya Vittala temple resonate with music when struck. Why does this happen?
The music class began with the children submitting their assignments on the Vijaya Vittala temple in Hampi. Some of them had given the heading as "The Ruins of Hampi". Akshita looked through the assignments and was pleased with the research and the depth of the content.
"Hampi or Hampe as it is called is a historic and religious place in India. It is located in Karnataka, which is a South-Western province of India.
It is situated about 350 km north of Bengaluru, the state capital. Hampi is connected by road and rail. Hospet, a small town about 12 km from Hampi is the nearest railway station.
The ruins of Hampi, as it is known today, is a vast open museum of history, architecture and religion.
It is spread over an area of more than 25 square km and is packed with temples, palaces, market streets, fortifications, aquatic structures and an abundance of ancient monuments.
The giant boulders strewn hills and the river that bisects, make the landscape beautiful. It is a perfect tourist spot and is on the list of UNESCO's World Heritage Sites.
The schools nearby organise cycle rides to this monumental museum, which is popular for its Musical Pillars.
"The Vijaya Vittala Temple in Hampi has 56 Musical Pillars also known as the SaReGaMa Pillars. Sa, Re, Ga, Ma, are the four of the seven musical notes. The pillars produce musical tones when struck with a thumb. It sounds like bells ringing."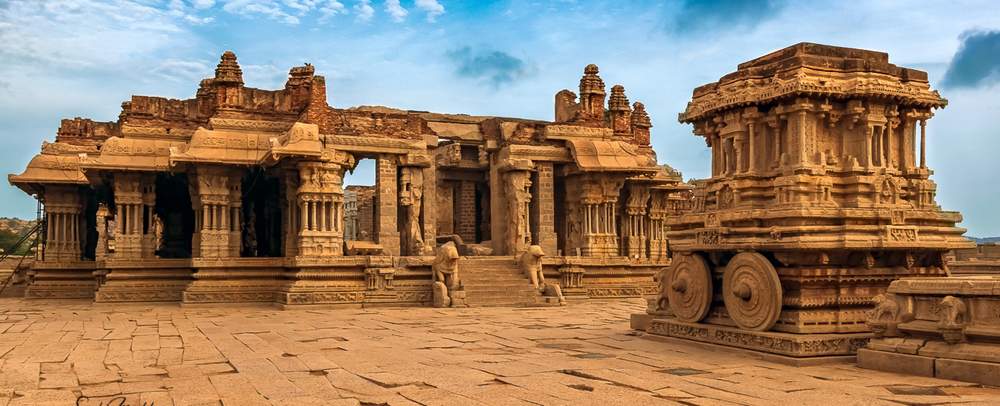 "Some sound like musical instruments. The geological analysis of these pillars reveal that the rocks are resonant not only because of the presence of metallic ore but also because of the large amounts of silica," said Akshita.
"So, now that the research on the musical pillars in Hampi is done, get ready to explore the monumental ruins," said Akshita.