Hollywood actress Sharon Stone recently said she was tricked into removing her underwear during the infamous scene in the 1992 film Basic Instinct where she uncrossed her legs during a police interrogation.
In her recently published memoir, she wrote that she was asked to remove her underwear during filming because "the white is reflecting the light" and was assured that the viewers "can't see anything".
But as she – and the rest of the world – discovered later, they could see quite a lot.
Director Paul Verhoeven denied her claim. He said she was fully aware of what was happening, and even accused her of lying.
But Stone insists that she felt violated by what happened and that the incident nearly broke her.
Could this unsavoury saga have been avoided?
"Easily," says Aastha Khanna, India's first and only certified intimacy coordinator. "If I was there, I would have given her a skin-coloured underwear."
In the early 1990s when Basic Instinct was shot, an intimacy coordinator – someone hired to help performers feel more comfortable during nude and sex scenes – was unheard of.
But it's a role that's being increasingly sought-after since the 2017 #MeToo movement put the spotlight on rampant sexual harassment and exploitation in entertainment industries around the world.
In 2018, HBO announced it had hired its first intimacy coordinator for The Deuce, a series about the sex and porn industry in 1970s New York, at the request of actress Emily Meade. The network later said all of its programmes with intimate scenes would be staffed by an intimacy coordinator. Soon other platforms, including Netflix and Amazon, followed suit.
Since then, several studios, producers and directors have started using intimacy coordinators on set. In the past few months, the winds of change have reached India too.
Khanna, 26, says her job can be "compared to an action director and a dance choreographer – but for intimate scenes".
"Just as an action director ensures safety during stunts, the job of an intimacy coordinator is to ensure safety for scenes that involve simulated sex, nudity and sexual violence," she told me on the phone from Mumbai.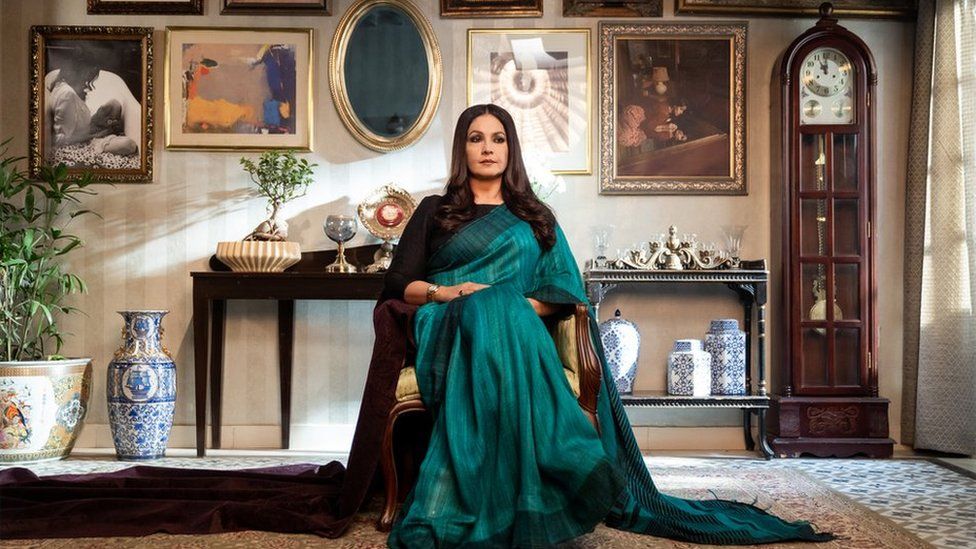 An intimacy coordinator, she explains, acts as a liaison between the director and the performers.
"My job is to ensure that performers are not exploited and also to safeguard the studios, so no performer can say five years down the line that they had a bad experience."
With performers, Khanna discusses consent and boundaries; and to the sets, she brings "barriers and modesty garments".
Her kit contains crotch guards, nipple pasties, adhesive body tapes and a donut pillow which can be inserted between the performers to ensure their genitalia do not touch during simulated sex.
Mandakini Kakar, producer of an Oscar-winning short film on menstruation, who is seeking Khanna's help for her next project "entirely based on intimacy", says mainstream cinema in India has traditionally avoided sex and nudity – even kissing has been taboo – with filmmakers saying they don't want to make a non-family film.
With strict government regulations and a watchful Censor Board, Bollywood films found creative ways of denoting sex and intimacy by showing two flowers touching or birds kissing, a pot of milk boiling over to represent passion, and messy bedsheets to suggest sex.
Although kisses have found their way into films in the past decade or two, it's only now with the popularity of on demand and streaming platforms that sex and nudity are seen on Indian screens.
But for performers, especially young female newcomers expected to do intimate scenes, it can get tricky to navigate sets, making them vulnerable to exploitation.
Anjali Sivaraman, a model-turned-actress who recently began shooting for Elite, a Netflix series, says Khanna's presence on the set was hugely comforting for her.
"I was glad that someone was there to look out for me," she told me.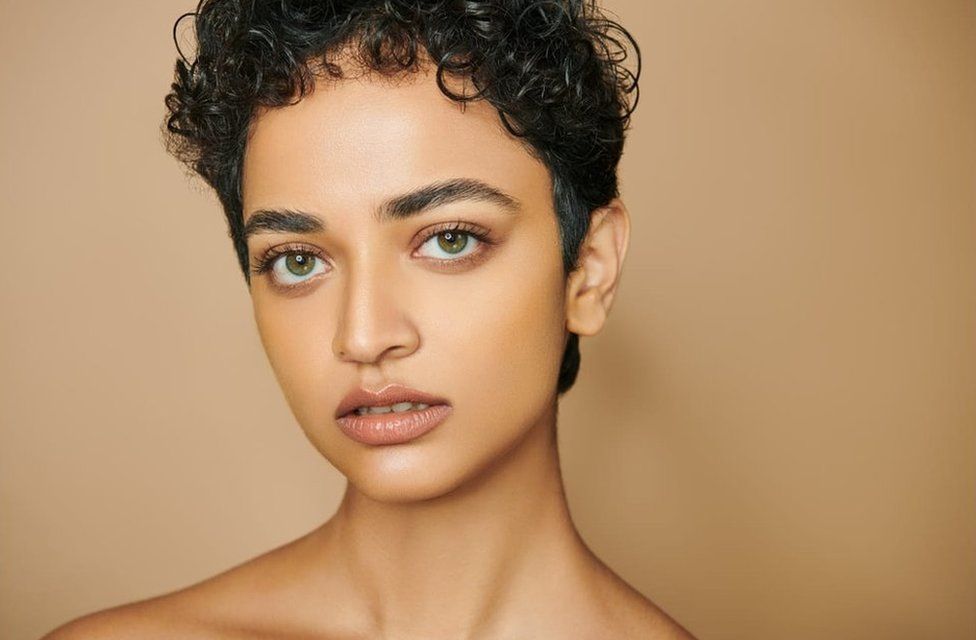 "I had to do a sex scene which I had never done before, with an actor that I had just met. I had to be in a sports bra and underwear so I felt almost naked. I was very nervous.
"I was also very uncomfortable kissing my co-star since he was a complete stranger. And it was not easy for me to speak to the director, especially since it was a man.
"But Aastha made it a lot easier for me. She took my concern to the director and the kiss was dropped. During the sex scene, she put a donut cushion between us so our genitals won't touch. It was a bit weird, but I was glad it was there," she laughs.
Bollywood star-turned-filmmaker Pooja Bhatt says in earlier days, actresses went to the sets accompanied by their mums or managers who acted as unofficial intimacy coordinators.
She said she drew on her own experiences as an actress to double up as an intimacy coordinator when she began directing and producing films.
"For intimate scenes, I handpick the crew who won't make an actress feel uncomfortable on the set because it's important to have the gaze right. In 2002, when I was making Jism, an erotic thriller, I told Bipasha Basu that as a woman and as an actor I won't be asking you to do anything you're not comfortable with.
"The film had no nudity, but there was un-held-back sexuality, she had to seduce John Abraham. I told her it has to be convincing, you can't be awkward or hesitant, but you decide how far you want to go."
Bhatt, who recently starred in Bombay Begums, a hit new Netflix series, says there was no intimacy coordinator on the set, but that director Alankrita Srivastava made her feel comfortable.
"Alankrita and I discussed in great detail how we were going to do the intimate scenes. We trusted each other, we trusted the director and the co-stars. I didn't go home feeling icky or soiled," she says.
But she agrees that having an intimacy coordinator on the set helps.
"It's a welcome change that networks are insisting on having an intimacy coordinator on the set. Things have changed a lot, today you have the option of complaining if you feel awkward or discriminated against or face sexual harassment. This is quite amazing, it's such a tectonic shift from the earlier times."
Khanna says she is not always welcomed on the set, however.
The most basic reason is that hiring her means an additional cost. But, she says, the "cultural pushback" is a lot harder to navigate – performers don't necessarily trust her and producers and directors sometimes worry that she will step on their toes.
"A director once told me 'I know my actors so tenderly, they're all my great friends, I've spoken to them and taken permission from their families' just to lay me off.
"He couldn't refuse to have me on the set because the studio recommended it and the producers hired me. So, he flew me to the outdoor location for the shoot, but made me sit in a van the entire time.
"What they need to understand is that just as you need a stunt director when you have a knife on the set, you need me if you have intimacy in your script," she says.
Bhatt says she's not surprised because for many traditional Indian filmmakers "it's my way or highway", but they need to change if they are to remain relevant.
"Change is happening, but slowly. There are a few in the industry who are crass, embarrassing, backward, not willing to change – but we need to stand up for each other, have each other's back, even at the risk of upsetting powerful people."